CKC CH Messyhair's Audrey Hepburn CGN NTD
UKC CH Messyhair's Audrey Hepburn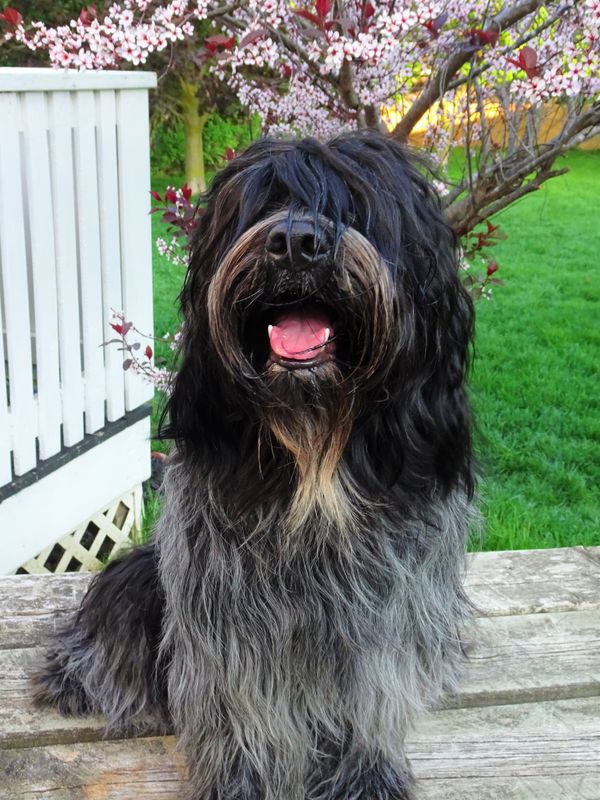 Audrey Hepburn was born on May 3 2016.  Her mother Millie had given birth to 5 lovely puppies, 3 girls and 2 boys.  Audrey was the first puppy born that night and brought us great joy.  She slowly grew on us day by day and we decided to keep her.  She is quite active, like her sister Dalia.  She loves to play and explore - especially in the gardens.  She is constantly trying to dig holes too which is keeping all of us here at the kennel busy. 

Audrey has hit the show ring on fire this year!  She has impressed us all by obtaining her Canadian Kennel Club Championship in July 2017, and her United Kennel Club Championship in August of 2017.  She even obtained her Canine Good Neighbour title in April of 2017.  We look forward to continuing to show Audrey this year and to begin her career in Rally, Obedience and Agility. 
Audrey has exceeded our expectation in the show ring.  She has made us quite proud of all of her achievements.  We are currently working toward her Grand Champion title in the Canadian Kennel Club and she too has begun her training as an agility athlete.  We look forward to continuing her training in agility and venturing out to some shows in the near future. 
Pedigree