The Summer Love puppies have arrived.  Audrey delivered her puppies by c-section on Wednesday, June 22, 2022.  There are three males and one female.  Mom and pups are so far doing great.  Congratulations to daddy Neo as well. 
Audrey is almost ready to have her puppies.  She is due any day now, but we just had to take some pictures of her.  She is doing quite well and loves all her extra treats right now.  Hopefully we will have puppies in the next few days.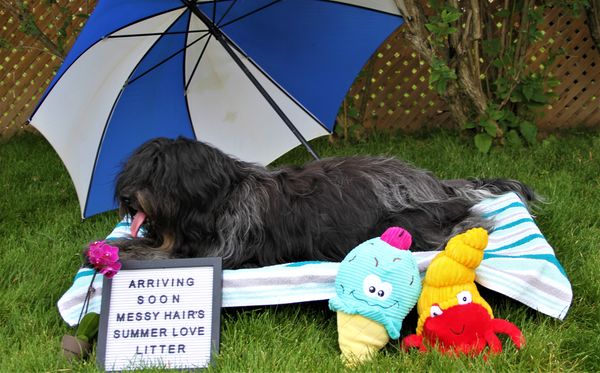 Summer Love Puppies Coming Soon
Messy Hair Kennels is proud to announce the upcoming litter between Neo, Zattsco Nothing Else Matter But Neo, and Audrey, Messyhair's Audrey Hepburn. We cannot wait to meet these new little ones. All puppies have their forever homes. Thank you to Cerveau Droit Design for creating this advertisement for us.