CKC GCH SCHAP OVCJI KODER MY BEAR DALIA (SVN) CGN NTD
UKC CH SCHAP OVCJI KODER MY BEAR DALIA (SVN) SPOT
"Dalia"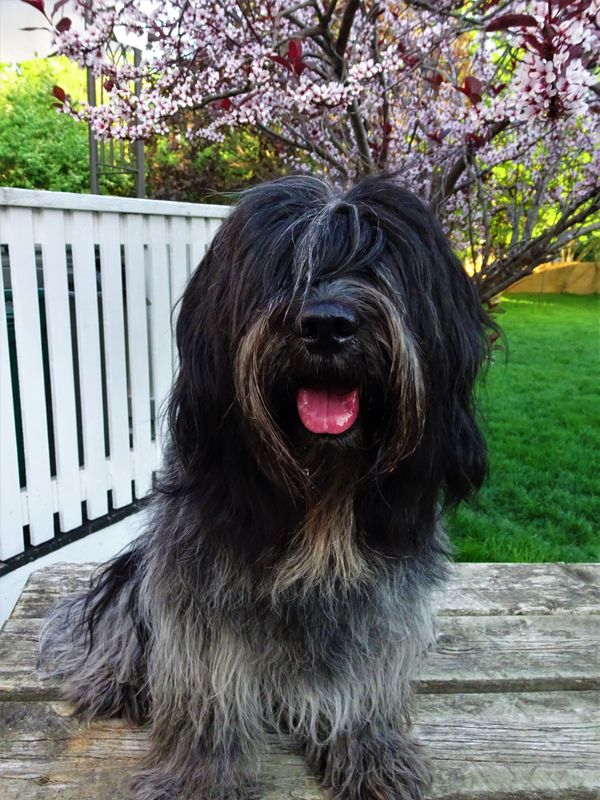 Dalia was born on June 8, 2015 in Slovenia.  My daughter, Amanda, picked her up and brought her home when she was eleven weeks old.  She is the newest member to the Messy Hair family.  She is a lively, energetic puppy who loves to explore her new surroundings, swim and play with her brothers and sister.  Dalia's name translates to mean "courageous one", and she lives up to her name.  Nothing seems to scare her, not even the plane ride.  We can't wait to start bringing Dalia out to shows and introducing her to the very busy and exciting world.

From early 2016, Dalia has been entered in many CKC and UKC events.  She has successfully obtained her show Championship titles with both organizations.  Dalia also successfully passed the Canadian Good Neighbours Test gaining her CGN title in April and passed the Socialized Pet Obedience Test to gain her SPOT title this October.  Dalia is now in training so that she can be entered into Obedience, Rally and possibly Agility trials during 2017.  It has definitely been an exciting year with our little girl and we are looking forward to the years ahead with her.
Dalia has surpassed all our expectations and goals.  She continues to thrive in the show ring and has recently been awarded titles for being in the top five Schapendoes for both the United Kennel Club and the Canadian Kennel Club.  As Dalia has now had a litter of puppies, we are looking forward to exploring a new world with her in agility competitions.  So far, Dalia loves the agility ring and cannot wait to begin her career as an athlete. 
Pedigree
Title Certificates